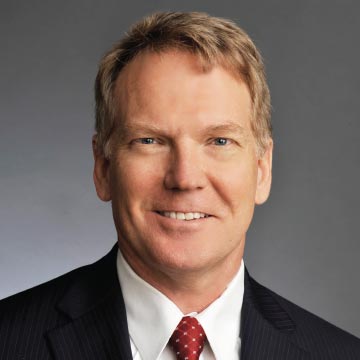 Primary Office:
Chicago, IL
Practice Area:
Litigation
James D. Ossyra
James D. Ossyra is a partner with Daspin & Aument LLP, focusing on litigation and dispute resolution. Mr. Ossyra's particular areas of expertise include commercial disputes involving real estate (construction, leasing, lending, landlord/tenant, easement, tort, and purchase and sale issues), business or partnership dissolution or restructuring (owner/partner disputes), as well as business torts, breach of contract, or breach of fiduciary duty. He has years of experience in all aspects of litigation, from the initial investigation and filing of an action through trial and appeal. He is experienced in arbitration, mediation, and complex negotiated settlements.
Some of Jim's more notable recent cases include:
litigation of a dispute involving a purchase option granted as part of a large, multi-property financing deal, won on a summary judgment motion;
defense of a sales-tax related qui tam action, which was dismissed;
a lengthy federal court jury trial of a claim for breach of a design/build contract;
defense and counterclaim in a dispute between owners of a manufacturing business, resolved by a negotiated buy-out;
successful defense and trial of an action seeking to enjoin a grocery store chain from developing a Chicago-area site, based on a reciprocal easement agreement;
pursuit of construction litigation over a power plant project that mediated to settlement; and
a two week arbitration (three person panel) of a claim for tortious interference with a software development deal.
His clients have included such diverse entities as a major electrical contractor, a national grocery store chain, real estate developers for commercial and residential property, a public utility invested in commercial real estate, an international auctioneer of heavy equipment, as well as business owners and partners, financial institutions, utilities, and small and medium size businesses.
Mr. Ossyra has extensive experience in Illinois Courts, and has appeared in courts in Minnesota, Colorado, Michigan, Missouri, Ohio, California, New York and Arizona, among many different venues. He is also certified as a Leadership in Energy and Environmental Design Accredited Professional (LEED-AP).
Mr. Ossyra has stayed close to his roots and was active in the Alumni Association and District 202 Educational Foundation at Evanston Township High School in Evanston, Illinois, serving in President or Vice-President capacities at both organizations. In 2017, he won the prestigious Superintendent's Award at the high school for meritorious and long service. He also volunteers his time teaching mock trial to a senior class at Lane Technical High School in Chicago.
Education:
J.D. magna cum laude, Boston University (member, American Journal of Law and Medicine)
B.A. cum laude, Harvard University
Admissions:
Illinois
Colorado (inactive)
United States Court of Appeals (4th and 7th Circuits)
United States Supreme Court
Trial Bar, Northern District of Illinois
Memberships:
American Bar Association
Litigation Section, American Bar Association
Chicago Bar Association
Citizens' Greener Evanston